The World Bank Group (WBG) and International Monetary Fund (IMF) libraries work together to provide information services and resources to World Bank Group and IMF staff.
Limited services are provided to visitors and external researchers.
Find out more about us »

Library Search includes cataloged materials from all libraries in the Library Network. Library Search is available nearly 24 hours a day.
Find Publications & Reports
Find Data & Statistics
Find More Resources
Information about the Open Data Initiative and other topics of interest
WBG & IMF Staff
Most of the Library Network's electronic resources are not available from outside the World Bank or IMF networks. WB Group and IMF Staff should access the internal Library Network website to gain full access to resources.
Staff in remote offices, travelling, or working from home should use their organization's standard remote access procedures.
More on staff remote access »
Non-Staff, Retirees & Visitors
Retirees and spouses of WB Group and IMF staff may visit most libraries without an appointment. In general, the libraries are not open to external visitors but you may check with individual libraries.
More on specific visitor policies »
Resources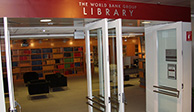 The Library Network offers a variety of resources to staff and outside visitors.

Learn more about resources for WBG & IMF staff »
Learn more about resources for outside visitors »
Borrow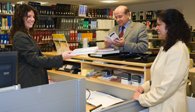 Several of the Network Libraries participate in inter-library loan (ILL). If you are affiliated with a university or other organization with an in-house library, check with them about borrowing materials.
Information for librarians »
About the WBG & IMF
More information about the World Bank Group and IMF can be found on their public websites:
Bretton Woods 75th Anniversary Exhibition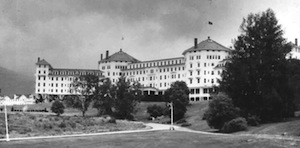 Who started the World Bank and IMF? Learn this and many more interesting facts by visiting the exhibition website.
World Bank Employees: Click here for more informaiton.